Hello Warriors,
on the
NA forums
,
PizzaStorm
(Community Manager) has this to say about the Aufklärungspanzer Panther Camouflage Bug:
We found a bug in 9.9 where the camouflage that was purchased before patch 9.9 on the Aufklärungspanzer Panther, using Gold, did not transfer to the Spähpanzer SP I C if you purchased more than one season.
For example, if you purchased three Desert camos for the Auf. Panther, then the bug only gave you one Desert camo on the SP1c. This bug may take time to iron out, but in the meant time, we want to compensate everyone this affected with the applicable gold amount for the their missing camouflage."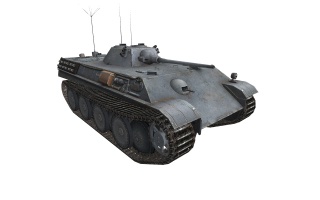 Apparently there are also players complaining that the
Aufklärungspanzer Panther

's Loader and Radio Operator were retrained for the Panther 8.8, rather than a light tank and they can't use them in their LTs anymore. There was no answer still from staff on that issue.
If you have these problems make sure to contact the Support Team of your server.