Hello Warriors,
there is a small update on the
FV4202 Mission
by
MrConway: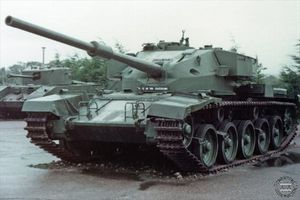 "
Since we have been receiving lots of questions regarding the upcoming mission to obtain the rebalanced FV4202 tier VIII British premium medium tank, here is a short update!
To be eligible for the mission you will need to have the Centurion Action X purchased and in your garage!
The mission details and (if any) cutoff date for this condition will be announced round about the 19th of January.
To the grind gentlemen!
"
He also says that unfortunately WG cannot promise that the missions will be published before the deadline, but it is likely.